4 Ridge Splitting Chisels
In 2 Blade Thicknesses
With 2mm Increment Score Lines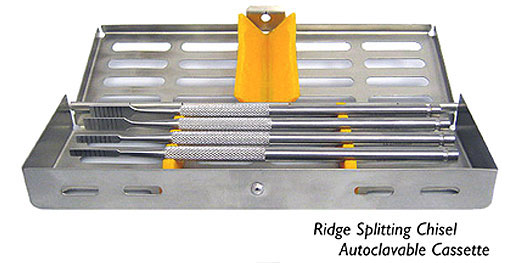 Ridge Splitting Chisels are available in two blade widths and in two thicknesses (as shown below.) Each blade is calibrated with score lines marked at 2mm increments. All chisels are available individually or as a set depending upon your specific requirements. The 4-chisel set is available with or without a fully autoclavable cassette.
Score Lines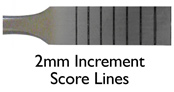 Blade Thicknesses