ITL Dental is a US based company established in 1991. It is an OEM manufacturer of dental implants
and dental implant accessories. Products are manufactured under a quality management system that is
ISO 13485 certified and has a FDA 510K and the CE mark.
Additional product information can be found in the Our Products section of this web site including
the Implant Catalog.
Below are specific details regarding location and contact information: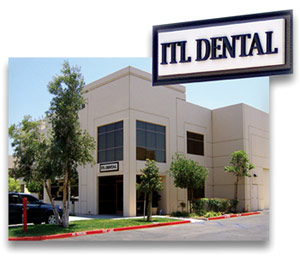 Company Name: ITL DENTAL
Address: 31 Peters Canyon, Irvine, CA 92606 USA
Contact Numbers:
Toll Free: 800.277.0073
Phone: 949.223.8950
Fax: 949.223.8960
Website: www.itldental.com
Sales: sales@itldental.com
Founded: 1991
Exports: Worldwide